2013 Norma Hotaling Award Recipients
Survivor-Centered Service Provider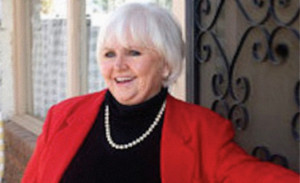 KATHLEEN MITCHELL, Founder, DIGNITY House
Receiving this award is very unexpected and so much appreciated! In the beginning of this movement Norma and I would stay up all hours of the night talking about what programs should look like and she always guided me in the right direction. Our belief of right and wrong was always the sameit is about the survivors and survivor run programs that will impact the women and children the most. In Sisterhood I thank you Norma and thank you Global Centurion for this honor.
Kathleen Mitchell, founder of DIGNITY House, embodies the spirit of resilience and hope for which Norma Hotaling stood. Growing up in conditions of extreme abuse and neglect, Kathleen met a man who told her she would never again have to live like that. These promises quickly became a nightmare as he forced her into prostitution and kept her there through physical and emotional abuse, taking every penny she earned. She was sent to prison for prostitution and pimping, and while there started DIGNITY House (Developing Individual Growth and New Independence Through Yourself) in 1989. Her first act was to lobby for special programs for sex trafficking victims in jail. Upon her release Kathleen continued to help trafficked women regain a sense of their own inherent dignity. Since its inception in a Durango jail, it has expanded to include a series of life-saving programs, including a residential program for victims; an intensive recovery program of counseling, addiction recovery, education, life-skills building and job placement; a self-exploration program in conjunction with the City of Phoenix Prosecutors Office; an outreach program; and public events to raise awareness and generate greater public support in a wider effort to end sex trafficking. An early pioneer, Kathleen Mitchell established networks of support that serve as a model for providing material, emotional, and spiritual aid to victims of sex trafficking. Her decades of work stand out as an example of how suffering can be transformed to hope and help for others.
Josephine Butler Abolitionist Award for Law Policy Development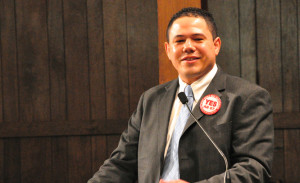 JAMES DOLD, Former Senior Policy Counsel, Polaris Project
"I truly feel that some of the most important work I've done in my life has been helping to establish a legal framework across our country to eliminate all manifestations of modern-day slavery. I am honored to receive this award and to be a part of a movement that has brought about a new abolitionist era dedicated to making the life of this world a little less savage and a lot gentler for the most vulnerable among us."
Both in his personal life and in his work as Senior Policy Counsel to Polaris Project, James Dold has been a fierce anti-trafficking advocate. Over the course of the last three years, James has led efforts to pass 40 laws across eighteen states that have provided prosecutors with the tools they need to protect victims of sex and labor trafficking, more effectively target traffickers and johns, and help victims of human trafficking rebuild their lives. Whether using his legal skills to draft legislation, or advocating the creation of bi-partisan legislative task forces and coalitions to advance new anti-trafficking laws, or working with local NGOs to address specific state and local trafficking issues, Jamess contributions have been substantive and lasting. They include laws that: criminalize labor and sex trafficking; provide mechanisms for seizing the assets of traffickers, pimps, and johns; establish state-wide anti-trafficking task forces; mandate posting of the National Human Trafficking Resource Center hotline in places where victims may see them; enact legal reforms that enable prosecutors to more successfully punish wrongdoers; aid victims in suing their abusers; help survivors vacate or expunge criminal records; and protect trafficked or exploited children from being charged or prosecuted as criminals, diverting them instead into services they need and deserve. James is a champion of systemic change to punish the perpetrators and protect and assist the victims.
Innovative Demand Reduction Award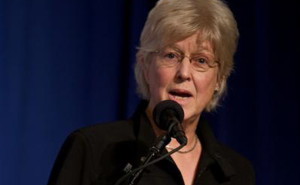 MELISSA FARLEY, Founder, Prostitution Research & Education
I honor Norma Hotaling's work on behalf of survivor-led services. I appreciate this award and will use it to continue research on sex buyers and to support abolitionist laws.
Melissa Farley Ph.D. has been a practicing clinical psychologist for 45 years. She has written 24 peer-reviewed articles on sex trafficking. In 2011, Dr. Farley co-authored the first study comparing sex buyers to non-sex buyers. Her findings show that compared to non-sex buyers, sex buyers shared certain attitudes, life experiences, and behavioral tendencies that increase the likelihood of future violence against women. She also examined various deterrence efforts, and found that being listed in sex offender registries, having arrest records published in local newspapers, and serving jail-time were the most effective deterrents for sex buyers. Her findings strengthen the proposition that state and federal laws against sex trafficking should be enforced against johns. In addition, the study supports the idea that education programs aimed at sex buyers should be implemented subsequent to sentencing, not in lieu of it. Dr. Farley founded Prostitution Research & Education (PRE) in 1995, a nonprofit organization dedicated to research, education, and policy on commercial sexual exploitation and its impact on women, men, and children. She has consulted with several cities in the U.S. as they craft new policies to deal with increasing evidence that violence is at the heart of sex trafficking, and as cities confront men's demand for commercial sex which creates and expands trafficking.
* * *
Media materials for the 2013 Norma Hotaling Awards can be found here: Press Release / Flyer
For information on how to apply for the 2014 Norma Hotaling Awards, please click here. For additional information, please contact llederer@globalcenturion.org.