Leadership
2018 Board of Directors
Dr. Jo Anne Lyon (Term 2016 – present), Board Chair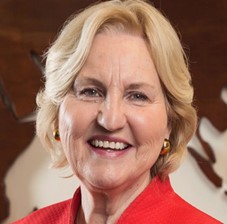 Dr. Jo Anne Lyon was elected and served from 2008 to 2016 as the first female General Superintendent of The Wesleyan Church, a worldwide denomination of about 5,800 congregations and a half-million members. Prior to this election she was the Founder and Chief Executive Officer of World Hope International, Inc., a faith-based relief and development organization present in thirty countries around the world. Dr. Lyon has traveled in over sixty countries. As an ordained minister of The Wesleyan Church, she had thirty years of experience in administering domestic urban and rural human service programs as well as local church ministries. In 2004 she helped to found FAAST, the Faith Alliance Against Slavery and Trafficking, a group of eight relief and development organizations whose missions include working to end human trafficking. Dr. Lyon holds an MA in counseling, further graduate studies in historical theology, and five honorary doctorates. She has written several articles and publications, including the book, Ultimate Blessing.
Gayle Christie (Term 2016 – present)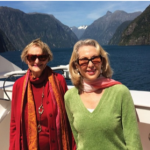 Gayle Christie founded Houston Rescue and Restore in 2002. It was the first service provider for human trafficking victims in Houston Texas and eventually grew it into one of the largest service provider coalitions in the country. A successful businesswoman, for many years, she owned and operated Florage, a one-of-a kind floral arts business that preserved wedding and other special occasion flower arrangements. She grew up in Kansas where her family had a farm, and helped the family run its oil business when they struck oil on a farm well. After she sold the flower business, she joined her mother managing the family farm and oil business. She is a supporter and member of many professional associations including The Turning Point and Concerned Women for America. She travels extensively by plane, ship and car. Her favorite global travel companion is her 98-year-old mother, Ruth Peters.
Lewis Harris (Term 2016 – present)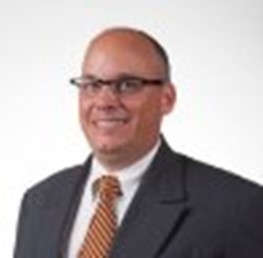 Lewis Harris is a Senior Director at Management Consulting in the National Capital Region, Philippines. He has 20 years of experience in management consulting providing strategy, cyber and IT solutions to commercial and government clients.  He was Senior Director at Booz Allen Hamilton in their Human Capital and Learning division, where he focused on the U.S. Department of Defense market with responsibility for revenue growth, P&L management, marketing, client delivery, and team development.  In this capacity he leads multiple consulting engagements, including program management, client relationship management, staffing, and quality control and provides professional development guidance to staff and oversee succession planning for a large team of management consultants. In addition, he is responsible for senior guidance for investments in the development and expansion of service offerings in Organization Strategy, Instructional Design, eLearning, Immersive (simulation and game-based) Learning, and Learning Content Management Systems. Prior to his work at BAH, Mr. Harris was an officer in the United States Marine Corps for 16 years.
Laura J. Lederer, Ex Officio, President (2010 – present)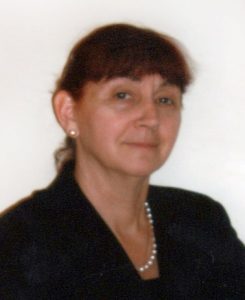 Laura J. Lederer founded and directed The Protection Project at Harvard University's John F. Kennedy School of Government in 1997.  From 2001 to 2009, she served as Senior Advisor on Trafficking in Persons in the U.S. Department of State.  She also served as Executive Director of the Senior Policy Operating Group on Trafficking in Persons, a high-level policy group that staffed the President's cabinet-level Inter-agency Task Force on Trafficking in Persons. She has worked as a Subject Matter Expert for the U.S. Department of Defense designing trainings on trafficking for the military and data collection instruments to track DoD related trafficking cases, and as Subject Matter Expert for the U.S. Department of Health and Human Services to help integrate human trafficking into Runaway and Homeless Youth programs.  She designed and conducted the first retrospective study of health consequences of human trafficking. Her book, Modern Slavery: A Documentary and Reference Guide (Greenwood Publishing, 2018) examines primary source materials to track the development of the 21st century anti-trafficking movement.
Shelly Ann Marks (Term 2018 – present)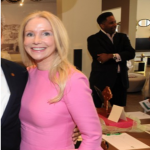 Shelly Ann Marks is a businesswoman, author, and philanthropist who has called Houston, Texas home for over twenty years.  She turned her professional skills from pharmaceutical and medical sales after ten years to fund raising for her favorite charities.  She has served as the chair of numerous galas and fundraisers.  She chaired The Houston Grand Opera Ball and The Bridge Luncheon, a haven for Abused Women & Children.  She was a chairman for Historical Texas Treasures Extravaganza of Stars Gala benefiting disadvantaged youth, single parents and disabled veterans.  She co-chaired The Houston Ballet Ball, and The Houston Chapter of the American Heart Association Heart Ball and co-chaired The Child Advocates Benefit Luncheon and the Nutcracker Market Luncheon.  For many years she served on the Board of Directors of The Source for Women, a nonprofit organization, dedicated to providing a standard in women's health by addressing the physical, mental, and emotional needs. She also volunteered at The Houston Pregnancy Help Center.  She is at work on a book, Victims of the Lilies, that tells the personal story of the pain of abortion in a young girl's life and may include stories of trafficking survivors. A screenplay script for a feature length movie has been completed.  Shelly Ann is co-owner and vice-president of Keystone Books & Media, a Houston based Educational Material sales company who represents over 1,000 publishers.
Marianne Meins (2014 – present)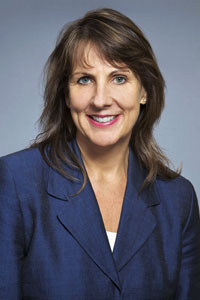 Marianne is Vice President, Division Business Development Manager, for the National Security Division of Parsons within its government services business unit. Prior to joining Parsons in July 2015, she served as President of Federal Systems of Haystax Technology Solutions, and as president of Agilex company's Intel/Defense Sector business with overall responsibility for the company's business operations supporting the defense and intelligence communities.  She was also senior vice president for National Security Initiatives at Secure Mission Solutions. There she was charged with expanding the company's customer profile and achieving accelerated growth with new business development across its six operating business units.  Ms. Meins earned a Bachelor of Arts degree in Applied Math/Scientific Programming from the University of California at San Diego, and a Master's degree in Computer Science from George Mason University with doctoral studies in Computer Science and Information Assurance. She currently serves as an Executive Advisory Board Member of the Computer Game Design Program at George Mason University.