Leadership
2017 Board of Directors
Dr. Jo Anne Lyon, Board Chair (Term 2016-present)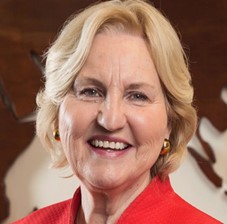 Dr. Jo Anne Lyon was elected and has served since 2008 as the first female General Superintendent of The Wesleyan Church, a worldwide denomination of about 5,800 congregations and 800,000 adherents. Prior to this election she was the Founder and Chief Executive Officer of World Hope International, Inc., a faith-based relief and development organization present in thirty countries around the world. Dr. Lyon has traveled in over sixty countries. As an ordained minister of The Wesleyan Church, she had thirty years of experience in administering domestic urban and rural human service programs as well as local church ministries. In 2004 she helped to found FAAST, the Faith Alliance Against Slavery and Trafficking, a group of eight relief and development organizations whose missions include working to end human trafficking. Dr. Lyon has been a guest to the White House in 2006 and 2007 for World AIDS Day roundtables; in 2000 to engage religious leaders on the confluence of social issues and faith; and for anti-trafficking and HIV/AIDS consultations.
She was appointed in 2015 by President Obama to serve on the Presidents Advisory Council on Faith-Based and Neighborhood Partnerships. She has also participated in many dialogue groups, including several Christian/Muslim dialogues and most recently an Evangelical/Catholic dialogue, "Finding the Common Ground for the Common Good," at Georgetown University. Lyon holds a Masters degree in counseling, further graduate studies in historical theology, and five honorary doctorates. She has written several articles and publications, including the book, Ultimate Blessing.
Marianne Meins (2013 present)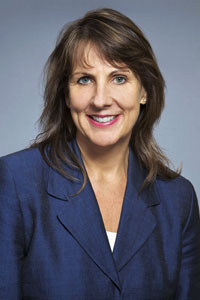 Marianne is Vice President, Division Business Development Manager, for the National Security Division of Parsons within its government services business unit. Prior to joining Parsons in July 2015, she served as President of Federal Systems of Haystax Technology Solutions, and as president of Agilex companys Intel/Defense Sector business with overall responsibility for the companys business operations supporting the defense and intelligence communities. She was also senior vice president for National Security Initiatives at Secure Mission Solutions. There she was charged with expanding the companys customer profile and achieving accelerated growth with new business development across its six operating business units.
Ms. Meins earned a Bachelor of Arts degree in Applied Math/Scientific Programming from the University of California at San Diego, and a Masters degree in Computer Science from George Mason University with doctoral studies in Computer Science and Information Assurance. She currently serves as an Executive Advisory Board Member of the Computer Game Design Program at George Mason University.
Sarah Gesiriech (Term 2016-present)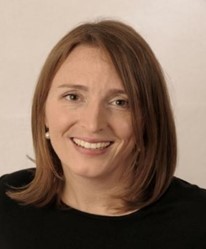 Sarah Gesiriech is Principal of 127 Global Strategies, a consulting firm specializing in public policy and government relations with a primary focus on domestic and international child and family protection and education policy. Prior to creating 127 Global Strategies, she served as Education Advisor to the Office of the First Lady at the U.S. Department of Education, acting as senior advisor and primary liaison for domestic and international education policy issues and events. In this role, she led Helping Americas Youth initiative dedicated to connecting caring adults with youth. She was a member of the White House Domestic Policy Council, informing child protection policy and program decisions, including child welfare, missing and exploited children and domestic and international adoption policy. She also served in the Deputy Secretary's Office at the U.S. Department of Health and Human Services (HHS), assisting the Secretary and Deputy Secretary in policy development, oversight and approval of Department regulations for priority areas including child and family services, youth development, international HIV/AIDS and trafficking in persons.
In addition to her executive branch experiences, she served as senior staff on the Pew Commission on Children in Foster Care, and worked on the development and release of Fostering the Future: Safety, Permanence and Well-Being for Children in Foster Care, an innovative set of policy proposals to improve the U.S foster care system. She earned a bachelors degree in International Relations from Drake University.
Lewis Harris (Term 2016-present)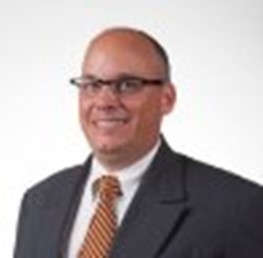 Lewis Harris is a Senior Associate at Booz Allen Hamilton with over 20 years of experience in the Human Capital and Learning field. Currently he is responsible for leading a Human Capital and Learning consulting practice focusing on the U.S. Department of Defense market with responsibility for revenue growth, P&L management, marketing, client delivery, and team development. In this capacity he leads multiple consulting engagements, including program management, client relationship management, staffing, and quality control and provides professional development guidance to staff and oversee succession planning for a large team of management consultants. In addition he is responsible for senior guidance for investments in the development and expansion of service offerings in Organization Strategy, Instructional Design, eLearning, Immersive (simulation and game-based) Learning, and Learning Content Management Systems.
Lewisoversees several Department of Defense projects, including a four- year consultancy in the U.S. Department of Defense Combating Trafficking in Persons (CTIP) Office where he has guided the development of the CTIP Strategic Plan on Trafficking in Persons and several key anti-trafficking trainings for DoD personnel. Prior to joining Booz Allen Hamilton, Mr. Harris was an officer in the United States Marine Corps for 16 years.
Laura J. Lederer, Ex Officio, President (2010 present)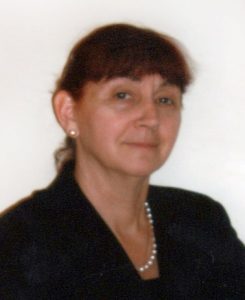 Laura J. Lederer founded and directed The Protection Project at Harvard Universitys John F. Kennedy School of Government in 1997. From 2001 to 2009, she served as Senior Advisor on Trafficking in Persons to Under Secretary of State for Democracy and Global Affairs, Paula J. Dobriansky, and then Senior Director of Global Projects in the Office to Monitor and Combat Trafficking in Persons at the U.S. Department of State. From 2001 to 2009, she was also the Executive Director of the Senior Policy Operating Group on Trafficking in Persons, a high-level policy group that staffed the Presidents cabinet-level Inter-agency Task Force on Trafficking in Persons.
In 2010, Ms. Lederer founded Global Centurion, a non-profit organization dedicated to eradicating modern slavery by focusing on the demand side of the problem the perpetrators, exploiters, buyers, and end-users of human beings, seeking to prevent modern slavery at its source. Under her leadership, Global Centurion has developed significant demand-focused research and programs, including sector specific trainings for the U.S. Department of Defense; designed and conducted innovative research on the health consequences of human trafficking and on the link between organized crime and human trafficking; provided cutting-edge education, awareness and advocacy training to communities, civic leaders, NGOs, law enforcement and at-risk populations; and established partnerships and collaborative networks to respond to modern slavery.