2010 Norma Hotaling Award Recipients
2010 Survivor Centered-Service Provider
Vednita Carter, founder and president of Breaking Free and a survivor of sex trafficking, won the Survivor-Centered Service Provider Award. Vednita has built a series of programs providing support services, including emergency services such as food, clothing, shelter, medical assistance, legal assistance to victims of trafficking. Her pioneering work facilitating rescue and rehabilitation for hundreds of survivors is a model for survivor-centered service provision.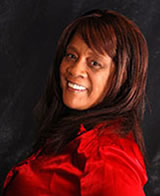 I must admit, I am thrilled and humbled to receive such a prestigious award. Being chosen to receive The Norma Hotaling Award is an immeasurable honor, as I know many of my respected colleagues must have also been nominated. I personally knew Norma Hotaling for many years and I understand the trials and tribulations that come with being on the front lines of the battlefield concerning the issue of prostitution/human sex trafficking. Norma Hotaling was a trailblazer and she opened up many doors for all of us doing abolitionist work whether they knew her or not.
I have been doing the work of educating and providing direct services for prostituted women and girls since 1989. It is because of my own experiences of being involved in the sex industry that I became involved in rescuing women/girls from this life. In 1989, I began working for one of the only agencies in the country that provided services to prostituted women/girls as a Program Director. It was in developing services for women at this agency, that I realized the great need for such services throughout Minnesota and the entire country. When that agency closed its doors in 1996, I saw firsthand the effect it had on the women being served and I felt led to open Breaking Free.
My main goal for Breaking Free was to provide housing for exploited women and girls. At that time, there were no other housing programs in the country specifically designed for this unique population. I realized that this was going to be a difficult and daunting task however; I knew that most women needed safe housing first and foremost before they could truly benefit from other services. It broke my heart to provide just band aid services and I kept seeing the same women over and over. We had no choice but to keep sending her back to her abusive lifestyle because we could not help her find a safe place she could lay her head down and call her own.
I put the bulk of my time and efforts into finding ways to provide housing for this population and by 1998, Breaking Free was able to master lease a twelve unit apartment building and we began providing permanent housing for trafficked women and girls. To date, Breaking Free has a seventeen unit apartment building and runs three transitional houses specifically for prostituted women and girls. This is the only program of this kind in the country (that we know of).
I know that working with women and girls who have been used in prostitution/trafficking is my destiny in this life. it is what I am meant to do. When I think about the millions of women and children throughout the world who are exploited and have no other options to change the course of their life, I feel compelled to do all that I can do to help them in some way. Like Norma Hotaling, I know and understand the lifelong pain of having to endure and remember how exploitation has impacted my life. Receiving this award confirms that the work that I have been doing for the last two decades is not in vain. This award has given me even more encouragement to continue to rescue women and girls from the drudgery of prostitution and to educate the community at large that prostitution is violence against women and girls.
Once again thank you to the Norma Hotaling Selection Committee for selecting me, Vednita Carter, to be the first recipient to receive such a prestigious award.
2010 Innovative Demand Reduction Award
Rachel Durchslag, President of CAASE, won the award for Innovative Demand Reduction. Her organization, Chicago Alliance Against Sexual Exploitation is working to eradicate the demand side of human trafficking in Chicago. A key project is a prevention education curriculum for young boys and girls to prevent them from becoming part of the sex industry. In addition, she has worked to educate the general public as to how demand creates and fuels sex trafficking.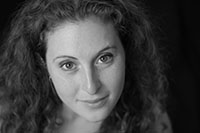 I first learned about the horrors of human trafficking and sexual exploitation after seeing a film in 2003 about a Bosnian victim trafficked to Chicago. Haunted by the psychological and physical trauma inflicted on the victim day after day, I started researching the issue and eventually joined coalitions and worked in Thailand to help young survivors. Though the faces of the girls I met abroad will always stay with me, what was even more impactful was acknowledging the faces I didnt see: those of the pimps and johns who inflicted this harm.
Norma Hotaling was a champion in helping San Francisco and the entire country understand the necessity of addressing demand. It was because of her research and initiatives that I was able to build an organization solely dedicated to eliminating the demand for prostituted individuals. Normas legacy has been a guiding light in my work, and receiving an award in her honor means more than I can find words to express.
Fighting demand requires a multitude of strategies, but most important is to prevent the harm from ever occurring. That is why the Chicago Alliance Against Sexual Exploitation has created a curriculum for high-school-aged boys so that they have the knowledge and tools to make more informed decisions regarding sex trade patronage and can be part of the solution instead of part of the issue.
Working to eliminate demand is no easy feat, and Norma worked tirelessly to try to do so. It is an honor to be able to continue her work and her vision in Chicago.
2010 Josephine Butler Abolitionist Award for Policy Development
Dr. Donna Hughes, professor of Womens Studies at the University of Rhode Island, won the Josephine Butler Award for her work developing new policy to combat human trafficking. Her fight to link prostitution and sex trafficking and to make prostitution illegal in Rhode Island, as it is in almost every other state, has closed legal loopholes in Rhode Island that attracted johns and traffickers to the state.