Leadership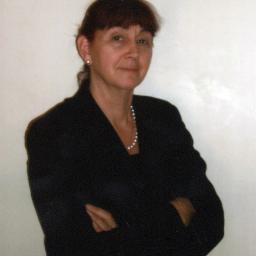 Laura J. Lederer, President & Founder
Laura J. Lederer founded and directed The Protection Project at Harvard University's John F. Kennedy School of Government in 1997. From 2001 to 2009, she served as Senior Advisor on Trafficking in Persons to Under Secretary of State for Democracy and Global Affairs, Paula J. Dobriansky, and then Senior Director of Global Projects in the Office to Monitor and Combat Trafficking in Persons at the U.S. Department of State.
From 2001 – 2009, she was the Executive Director of the Senior Policy Operating Group on Trafficking in Persons, a high level interagency policy group that staffed the President's cabinet-level Inter-agency Task Force on Trafficking in Persons. She received her B.A. magna cum laude in comparative religions from the University of Michigan. After 10 years in philanthropy as director of community and social concerns at a private foundation, she continued her education at the University of San Francisco Law School and DePaul College of Law and received her juris doctorate in June 1994.
In 1998, she was awarded the Gustavus Meyers Center for Study of Human Rights Annual Award for Outstanding Work on Human Rights. In 2008, she was the recipient of the Adele Herwitz Award of CCFNS International. She received the University of Michigan Alumni Humanitarian Service Award, the greatest award to living University of Michigan alumni, for her work on human trafficking. In 2009, she received The Protection Project 2009 Human Rights Award of Johns Hopkins University's School of Advanced International Studies for her invaluable contribution to the global movement to stop human trafficking.
In 2008, Laura founded Global Centurion, a non-profit organization dedicated to eradicating modern slavery by focusing on the demand side of the problem – the perpetrators, exploiters, buyers, and end-users of human beings, seeking to prevent modern slavery at its source.  Under her leadership, GC has: (1) Developed significant demand-focused research and programs; (2) Provided cutting-edge education, awareness and advocacy training to communities, civic leaders, NGOs, law enforcement and at-risk populations; and, (3) Established leading partnerships and collaborative networks to respond to modern slavery.
Board of Directors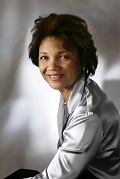 Magdalah Racine-Silva (Board Chair)
Magdalah R. Silva, is President and Chief Executive Officer of DMS International (Data Management Services, Inc.) which provides high-end business consulting, training and information technology services to major Federal as well as Commercial customers. DMS International in 2008 was ranked #44 in the Washington Technology Fast 50, # 280 on the INC. 500, and # 24 in the Top 100 Businesses in the Washington Metro Area. She has over 20 years experience in the information technology industry with extensive expertise in management, product development, and operations management.
Magdalah is a graduate of the Harvard University Owners and President's Management Program (OPM). She earned her M.A. in International Management from the University of Maryland's School of International Management and Technology in 1995, and a B.A. in International Relations from Boston University in 1982. Committed to lifelong learning she has received additional training and continuing education from the Business Executive Programs at the Darden School of Business Administration, The University of Virginia, and Georgetown University. Magdalah is a native of Port-au-Prince, Haiti.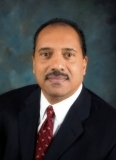 Daniel Silva
Daniel Silva is the Chief Operating Officer for DMS International (Data Management Services, Inc.) He was born in Port-au-Prince, Haiti and has had an extensive professional career at various organizations in Haiti such as the Haitian Institute of Statistics, the Haitian Ministry of Health and Population, and the Haitian Center of Information and Coordination (a joint international Intelligence counter-narcotics Center). He has been an instructor in Information Technology at the Haitian Institute for Management and Economics as well as at the Haitian Military Academy in Port-au-Prince. He graduated from Hartford Tech in 1981 as an Information Technology engineer. He has pursued advance studies in Information Technology at the International Statistical Program Center at the U.S. Census Bureau in Washington, D.C. and at the Center for Information and Automation Studies in Versailles, France. Daniel is a graduate and alumni of both The Tuck School of Business (Dartmouth) and the Harvard Business School Owners and Presidents Program (OPM). Currently, he oversees the operations of DMS International in both the U.S. and Haiti.
He also has served on the Board of Advisors of the U.S. Election Assistance Commission and on the Fulton County (Ga.) Board of Registrations and Elections. He is a member of the Fairfax County (Va.) Electoral Board and the Virginia Advisory Board to the U.S. Commission on Civil Rights.
His analysis and commentary have appeared in The Wall Street Journal, The Washington Times, Politico and Human Events, as well as such outlets as National Review Online and Townhall. He has testified before state and congressional committees and made presentations to, among other organizations, the National Association of Secretaries of State, the Federalist Society, the National Conference of State Legislatures and the American Legislative Exchange Council.
A 1984 graduate of Vanderbilt University School of Law, von Spakovsky received a bachelor's degree in 1981 from the Massachusetts Institute of Technology. He currently resides in Vienna, Va.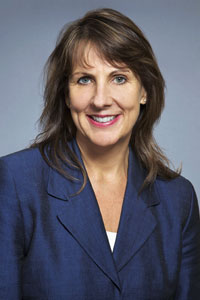 Marianne Meins
As President of Federal Systems, Marianne has overall responsibility for the Federal sector market, including business growth, solution development, service delivery and customer satisfaction. Ms. Meins joins Haystax from Agilex, where she was president of the company's Intel/Defense Sector business with overall responsibility for the company's business operations supporting the defense and intelligence communities. Prior to Agilex, Ms. Meins served as senior vice president for National Security Initiatives at Secure Mission Solutions and as vice president and general manager for the company's Systems Engineering and Security Sector business. There she was charged with expanding the company's customer profile and achieving accelerated growth with new business development across its six operating business units. Earlier in her career, she held executive and leadership positions at General Dynamics Advanced Information Systems, Veridian and Trident Data Systems. Ms. Meins earned a Bachelor of Arts degree in Applied Math/Scientific Programming from the University of California at San Diego, and a Master's degree in Computer Science from George Mason University with doctoral studies in Computer Science and Information Assurance. She currently serves as an Executive Advisory Board Member of the Computer Game Design Program at George Mason University.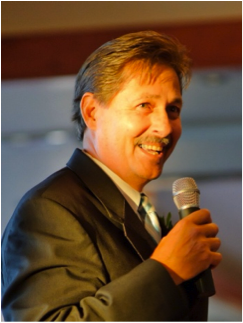 Robert Northrop
Robert Northrop is a retired federal law enforcement agent having served 32 years as a U. S. Postal Inspector. During his career he has conducted a variety of complex investigations for federal prosecution that involved the U. S. Postal Service and the Use of the Mails. His investigations included mail theft, bombings, fraud and the sexual exploitation of children. His cases earned the recognition of the United States Attorney's Office, the Department of Justice, the FBI, the Recording Industry Association of America and the National Center for Missing & Exploited Children. Two of his cases were featured in a documentary film by the Discovery Channel.
Mr. Northrop became a nationally recognized instructor on the subject of interviews and interrogations and taught federal agents and law enforcement officials across the country and around the world. He has worked with victims of white collar crime, analyzing systemic weaknesses and making recommendations to minimize or prevent their future victimization. As the national program manager and a multi-state team leader, he has done the same for child victims by focusing national investigative efforts towards identifying exploited child victims and locating missing or abducted children. Mr. Northrop successfully created and launched a program called Deliver Me Home that combined the investigative and delivery resources of the USPS with the assets of National Center for Missing & Exploited Children to locate and recover missing and abducted children. The success of the program continues today.
Since retiring, Mr. Northrop is a contract consultant and investigator to a number of clients. He and Jill, his wife of 30 years reside in Virginia. They have two grown children living in Virginia and California. They enjoy traveling, college football, golf and their visiting their grandchildren.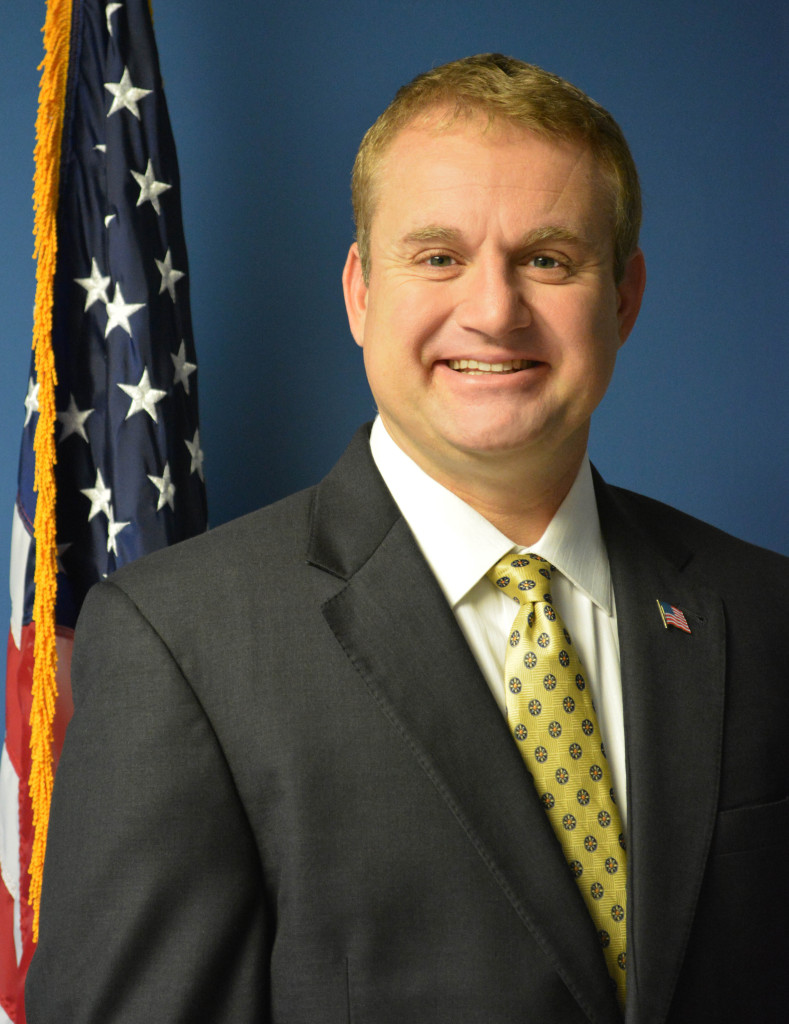 Robert Siedlecki
Rob Siedlecki is a principal at RMS Consulting Solutions, a business development company based in Florida. Prior to this, he served for over a decade in the public sector in positions in both the federal and state governments. Rob served in the Bush Administration in Washington, DC., at the Administration for Children and Families in the U.S. Department of Health and Human Services and at the Task Force for Faith-Based and Community Services at the U.S. Department of Justice. He also served as a Secretary, Assistant Secretary, and Chief of Staff of large state health and human service departments in Florida and Kansas.
Rob is a graduate of Harvard College and Cornell Law School and is the proud father of daughters Alexandra (17) and Victoria (14).