Leadership

Laura J. Lederer, President & Founder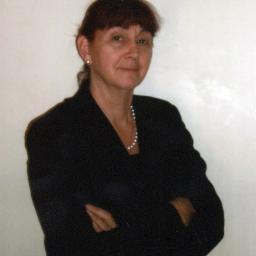 Laura J. Lederer founded and directed The Protection Project at Harvard University's John F. Kennedy School of Government in 1997. From 2001 to 2009, she served as Senior Advisor on Trafficking in Persons to Under Secretary of State for Democracy and Global Affairs, Paula J. Dobriansky, and then Senior Director of Global Projects in the Office to Monitor and Combat Trafficking in Persons at the U.S. Department of State.
From 2001 – 2009, she was the Executive Director of the Senior Policy Operating Group on Trafficking in Persons, a high level interagency policy group that staffed the President's cabinet-level Inter-agency Task Force on Trafficking in Persons. She received her B.A. magna cum laude in comparative religions from the University of Michigan. After 10 years in philanthropy as director of community and social concerns at a private foundation, she continued her education at the University of San Francisco Law School and DePaul College of Law and received her juris doctorate in June 1994.
In 1998, she was awarded the Gustavus Meyers Center for Study of Human Rights Annual Award for Outstanding Work on Human Rights. In 2008, she was the recipient of the Adele Herwitz Award of CCFNS International. She received the University of Michigan Alumni Humanitarian Service Award, the greatest award to living University of Michigan alumni, for her work on human trafficking. In 2009, she received The Protection Project 2009 Human Rights Award of Johns Hopkins University's School of Advanced International Studies for her invaluable contribution to the global movement to stop human trafficking.
In 2008, Laura founded Global Centurion, a non-profit organization dedicated to eradicating modern slavery by focusing on the demand side of the problem – the perpetrators, exploiters, buyers, and end-users of human beings, seeking to prevent modern slavery at its source.  Under her leadership, GC has: (1) Developed significant demand-focused research and programs; (2) Provided cutting-edge education, awareness and advocacy training to communities, civic leaders, NGOs, law enforcement and at-risk populations; and, (3) Established leading partnerships and collaborative networks to respond to modern slavery.
Board of Directors
S. Singh Bajwa (Financial Officer)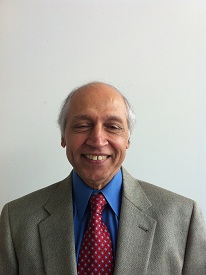 S. Singh Bajwa was born in Northern India in 1940 and came to the United States in 1961 for college and graduate studies, where he received a Bachelor of Science degree in Mechanical Engineering from Howard University and a Master of Science degree in Engineering Administration from George Washington University. Mr. Bajwa became a U.S. citizen in 1970. In his professional career, he served as a mechanical engineer, Project Manager, and Project Director as Senior Executive Service for the U.S. Government where his job entailed regulating, operation, and decommissioning of nuclear power plants throughout the United States. He retired from federal government in 2003. He has served on the Board of Directors for the Council of Governments of the Washington, D.C. area and the President of River Road Development, Inc. of Potomac, Maryland. Currently Mr. Bajwa is the President of BBS Associates, LLC. He resides in Bethesda, Maryland with his wife of 44 years.
Elizabeth Dowdell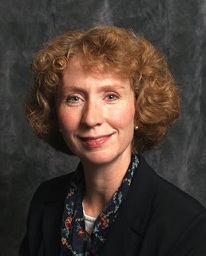 Elizabeth Dowdell is an Associate Professor at Villanova University, where her areas of interest include health risk behaviors and vulnerability across the lifespan, issues of violence and victimology, nursing care of children, and child internet safety. Dr. Dowdell has conducted research on a variety of child safety issues including, "A Multi-prong Approach to Child Internet Safety," "Promoting Internet Child Safety: High School Students and Focus Groups," "Internet Related Techniques used by Offenders in Crimes Against Children." She was awarded a two year grant by the U.S. Department of Justice, Office of Juvenile Justice Delinquency Prevention to investigate high risk internet behaviors in adolescents. Dr. Dowdell has had numerous publications in The American Journal of Maternal/Child Nursing, Issues in Comprehensive Pediatric Nursing, and Public Health Nursing. P She served as a consultant to the U.S. Department of Justice, The Office of Juvenile Justice and Delinquency Prevention; and as an assistant Professor at Thomas Jefferson University. Currently she serves as a member of the editorial review panel of the Journal of Forensic Nursing. Dr. Dowdell earned her Bachelor of Science degree from Vanderbilt University, a Masters in Science degree from Boston College, and her Ph.D. from the University of Pennsylvania.
Magdalah Racine-Silva (Board Chair)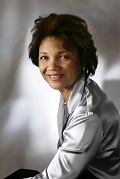 Magdalah R. Silva, is President and Chief Executive Officer of DMS International (Data Management Services, Inc.) which provides high-end business consulting, training and information technology services to major Federal as well as Commercial customers. DMS International in 2008 was ranked #44 in the Washington Technology Fast 50, # 280 on the INC. 500, and # 24 in the Top 100 Businesses in the Washington Metro Area. Magdalah has over 20 years experience in the information technology industry with extensive expertise in management, product development, and operations management. She is a graduate of the Harvard University Owners and President's Management Program (OPM). She earned her M.A. in International Management from the University of Maryland's School of International Management and Technology in 1995, and a B.A. in International Relations from Boston University in 1982. Committed to lifelong learning she has received additional training and continuing education from the Business Executive Programs at the Darden School of Business Administration, The University of Virginia, and Georgetown University. Magdalah is a native of Port-au-Prince, Haiti.
Daniel Silva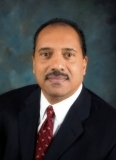 Daniel Silva is the Chief Operating Officer for DMS International (Data Management Services, Inc.) He was born in Port-au-Prince, Haiti and has had an extensive professional career at various organizations in Haiti such as the Haitian Institute of Statistics, the Haitian Ministry of Health and Population, and the Haitian Center of Information and Coordination (a joint international Intelligence counter-narcotics Center). He has been an instructor in Information Technology at the Haitian Institute for Management and Economics as well as at the Haitian Military Academy in Port-au-Prince. He graduated from Hartford Tech in 1981 as an Information Technology engineer. He has pursued advance studies in Information Technology at the International Statistical Program Center at the U.S. Census Bureau in Washington, D.C. and at the Center for Information and Automation Studies in Versailles, France. Daniel is a graduate and alumni of both The Tuck School of Business (Dartmouth) and the Harvard Business School Owners and Presidents Program (OPM). Currently, he oversees the operations of DMS International in both the U.S. and Haiti.
Lisa L. Thompson (Board Secretary)

Lisa L. Thompson is the Liaison for the Abolition of Sexual Trafficking for The Salvation Army USA National Headquarters. Her work centers on public policy issues and initiatives to eradicate sex trafficking and commercial sexual exploitation of women and children. She also facilitates The Salvation Army's efforts to create recovery services for survivors of sex trafficking, chairs its North American Anti-Trafficking Council, and leads its anti-trafficking awareness efforts via the Initiative Against Sexual Trafficking.
Lisa has written on sexual trafficking and commercial sexual exploitation for publications such as Christian History and Biography, Caring, Mutuality, PRISM, Social Work and Christianity. She is a contributing author to Hands that Heal, International Curriculum for Caregivers of Trafficking Survivors, as well as the book Global Perspectives on Prostitution and Sex Trafficking:  Europe Latin America, North America, and Global in which she contributed chapters about the use of torture by pimps, as well as the policy conflicts between sex trafficking abolitionists and HIV/AIDS advocates. She is the co-editor of a special anti-trafficking edition of the North American Association of Christians in Social Work journal Social Work & Christianity and has provided expert testimony to the U.S. Congress. Additionally, Lisa routinely facilitates anti-trafficking training events for a diverse range of audiences.
She earned a Bachelor of Arts degree in government from Western Kentucky University, as well as a Master's degree in leadership, public policy and social issues from Union Institute and University. Lisa currently resides in Alexandria, Virginia, with her cat Macaroni and is the proud aunt of her nephew Michael.
Hans von Spakovsky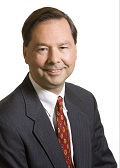 Hans von Spakovsky examines how civil justice is administered in state and federal courts as senior legal fellow in The Heritage Foundation's Center for Legal and Judicial Studies.
As manager of the think tank's Civil Justice Reform Initiative, von Spakovsky is particularly interested in the ways that plaintiffs' attorneys and activists try to manipulate the courts for their own ends — at the expense of the public. The project studies not only how the civil justice system can be protected but improved and made more efficient, resulting in greater fairness and predictability for all.
"This is an issue vital to the economy of the country as well as the health and well-being of Americans," von Spakovsky says.
Among other responsibilities, von Spakovsky researches and writes about aspects of election law such as campaign finance, voter fraud and voter identification as well as registration and equipment issues. These have emerged as important topics in an era of razor-thin victory margins for national candidates.
Before joining Heritage in 2008, he served two years as a member of the Federal Election Commission, the authority charged with enforcing campaign finance laws for congressional and presidential elections, including public funding.
Previously, von Spakovsky worked at the Justice Department as counsel to the assistant attorney general for civil rights, providing expertise in enforcing the Voting Rights Act and the Help America Vote Act of 2002.
A former litigator, in-house counsel and senior corporate officer in the insurance industry, von Spakovsky worked on tort reform and civil justice issues there for more than a decade.
He also has served on the Board of Advisors of the U.S. Election Assistance Commission and on the Fulton County (Ga.) Board of Registrations and Elections. He is a member of the Fairfax County (Va.) Electoral Board and the Virginia Advisory Board to the U.S. Commission on Civil Rights.
His analysis and commentary have appeared in The Wall Street Journal, The Washington Times, Politico and Human Events, as well as such outlets as National Review Online and Townhall. He has testified before state and congressional committees and made presentations to, among other organizations, the National Association of Secretaries of State, the Federalist Society, the National Conference of State Legislatures and the American Legislative Exchange Council.
A 1984 graduate of Vanderbilt University School of Law, von Spakovsky received a bachelor's degree in 1981 from the Massachusetts Institute of Technology. He currently resides in Vienna, Va.